The presence of pollutants in the indoor air is known to contribute to the degradation of heritage objects stored or displayed in heritage institutions.
Among these, acetic and formic acid are known to have harmful effects on pigments and metals, as well as on some objects of organic origin. In the course of the
APACHE project
, we developed and validated several methods for monitoring of pollutants in museum environments at the required concentrations (low ppb):
Acids: NO2, SO2, H2S, acetic acid, formic acid
Oxidants: O3
Aldehydes: formaldehyde, acetaldehyde, propanal, hexanal etc.
The methods include passive sampling of pollutants for 7-28 days followed by chromatographic analysis.
The method for monitoring of acetic acid was used for the first time in the monitoring campaign in February 2020, where we sampled the air in one display environment and one storage room, including object enclosures at the National Museum of Slovenia (NMS). Aldehydes, NO2, SO2, O3 and H2S were also sampled in all four locations.
All the methods, used in this campaign, proved to be satisfactory for use in non-laboratory environments and will be used in a multi-institution monitoring campaign, planned to start in the summer of 2020, in the frame of the project.
At the National Museum of Slovenia, both organic acids were determined in all sampled locations, with acetic acid concentrations ranging between 11 and 22 ppb and with formic acid concentrations being 3-10 times lower. The concentrations are satisfactorily low and do not seem to be of concern, however, further sampling will be carried out in the summer when higher temperatures could lead to higher emissions.
The analyses were performed in collaboration with Dr Eva Menart, Scientist at the Museum.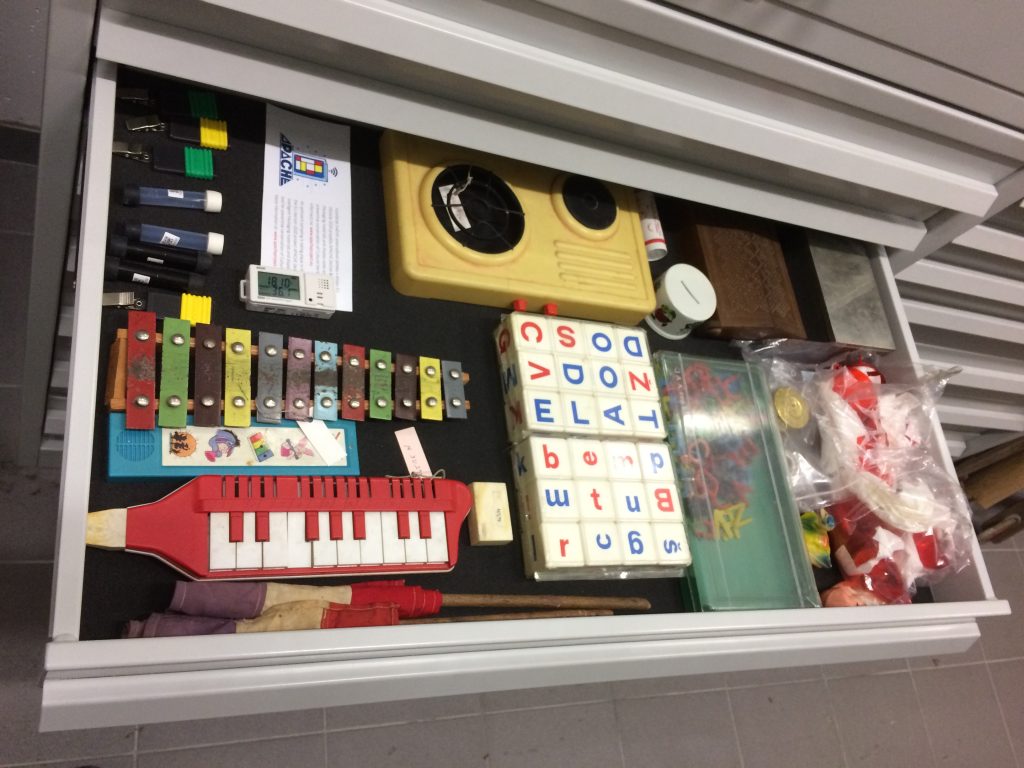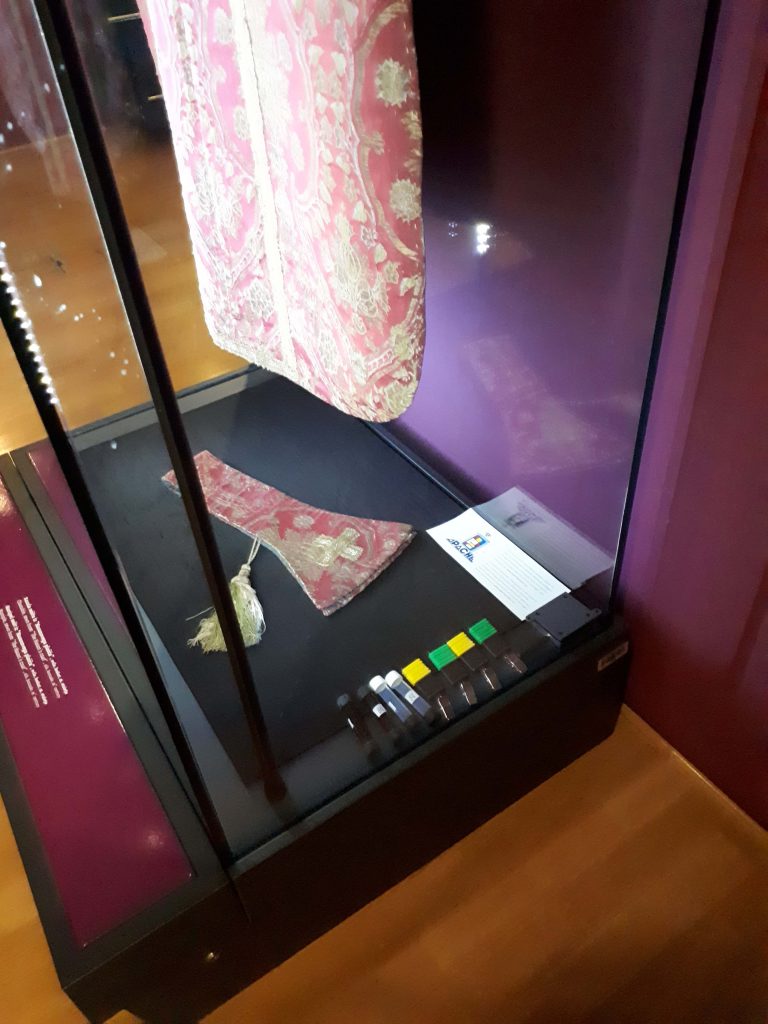 Dr Ida Kraševec, University of Ljubljana, Faculty of Chemistry and Chemical Technology, Heritage Science Lab