The Heritage Science Laboratory at the University of Ljubljana has just made one more step on the path of sensory analysis of cultural heritage. The installation of an Olfactory Port from GLSciences as an additional detector on a gas chromatography-mass spectrometry instrument will improve the characterisation of volatile organic compounds (VOCs). Smell samples of cultural heritage objects will be analysed with this instrument: the gas chromatograph separates the extracted mixture into the single compounds, which will now be identified not only by mass spectrometry, but also by the olfactory port where human nose is the detector that identifies odour compounds.
Several members of our team, including Emma Paolin and Dr. Fabiana Di Gianvincenzo, will therefore be using their sense of smell to detect and identify the components of the scent of museum objects. In the coming weeks they will receive proper training on how to detect, recognize, and describe smells, starting from everyday smells, scents, and even malodours.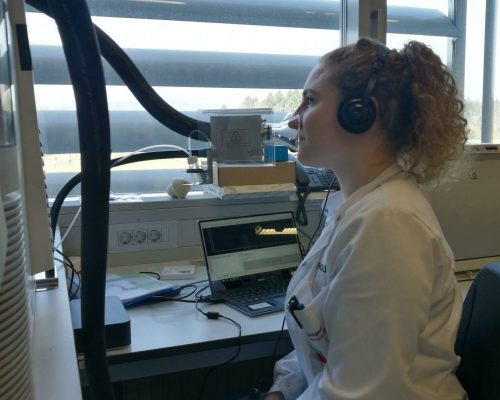 The instrument will be used in connection with the ODOTHEKA project. ODOTHEKA aims at characterizing the smell of cultural heritage objects and creating an archive of smells. These smells will be reproduced and they  could then  be exhibited in a museum context to create multisensory museum exhibitions. For the project,  historical and artistic objects from the collections of the National Museum of Slovenia and the National Museum in Krakow will be studied.