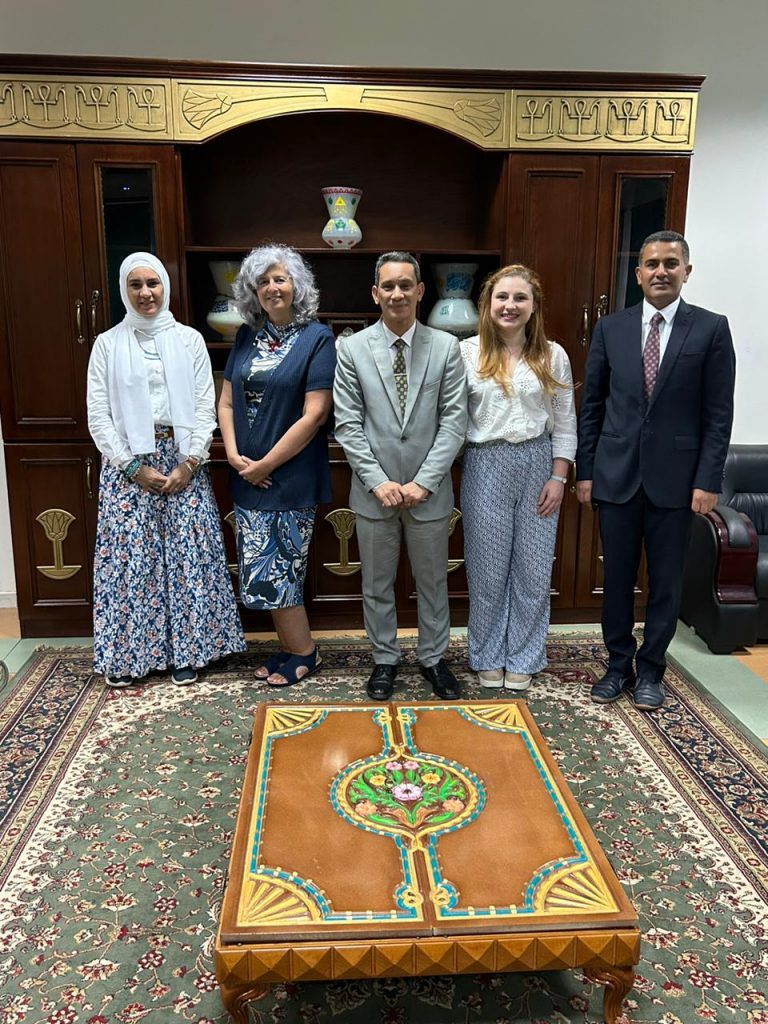 Three members of the HSLL research team, Emma Paolin, Dr. Abdelrazek Elnaggar and Prof. Dr. Mojca Ramšak, visited Cairo and Luxor in September 2023 to promote collaboration and networking between Egyptian and Slovenian researchers.
During their stay in Egypt, Emma Paolin and Prof. Dr. Mojca Ramšak presented their work within the ODOTHEKA project at the Egyptian Museum in Cairo and at the American University in Cairo. Emma presented her scientific research related to collection as well as chemical and sensory characterization of the smells present in museum environments, emitted from historical objects. Mojca focused on the anthropology of smell and explored the socially and culturally determined perceptions of smells and the culturally specific properties of smells. Her lecture also focused on the definition of terms such as olfactory object and olfactory environment.
In addition to the invited lectures, our research team had the chance to discuss smells from objects and smells in museums with curators, conservators and experts from the field of anthropology and archaeology. These will promote future collaboration between Slovenia and Egypt to explore the smell of the past.
The visit was organized in the frame of the Slovenian/Egyptian Heritage Science Collaboration Platform which is being actively developed by Dr. Abdelrazek Elnaggar.